Front
CONVOY TECHNOLOGIES C1000M
Product #C1000M
Add Product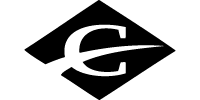 Our traditional C1000 Night Vision Color Camera provides drivers with the confidence to back into the tightest locations no matter what environmental conditions are present. Where side and convex mirrors simply fall short, the C1000's 150 degree angle lens will cover a large range beyond the vehicle's blind zone. Whether it's day or night, rain, sleet, or snow, the C1000 Camera will help you reverse every step of the way.
CMOS Imager Technology  – great performance  at a low cost equals value
Connection: Positive Lock/RCA/4PIN DIN
 Total Pixels Horizontal Resolution: 420 TV Lines
 Shock Rating: 10G Lens View Angle: D: 160° H: 122° V: 93°
 Operating Temperature: ‐20°C ~+70°C RH95% Max
 Storage Temperature: ‐40°C ~+85°C RH95% Max
 Lens: f=1.7mm(P)/1.7mm (N) F=2.5
 White Balance: Auto
 S/N Ratio: Better than 48dB
 Horizontal Sync Frequency: 15.625KHz/15.734KHz
 Vertical Sync Frequency: 50Hz/60Hz P
 Power Supply: DC 12V
 Microphone/Audible Capable: Yes
 Video Output: 1.0vp‐p, 750hm
 Gamma Consumption: 0.45
 AGC: Auto Waterproof Rating: IP68
 IR LEDs: 18pcs
 Night Vision Distance: 45 Feet
 Image Sensor: Sony CMOS
 Sensing Area: 3.6mm x 2.7mm
 TV System: NTSC/PAL Optional
 Effective Pixels: P: 512 x 582 N: 512 x 492
 Horizontal Resolution: 420 TV Lines
 Sync System: Internal
 Size: 72(L) x 52(W) x 42(H) mm
Weight: 10.5 oz.
Dimensions: 3.5in. × 3in. × 3in.
PREMIUM BRANDS. PREMIUM SERVICE.
Technology that ignites the senses. Designed to inspire emotion.
Engineered to redefine what is possible.