Side
CONVOY TECHNOLOGIES C3500M
Product #C3500M
Add Product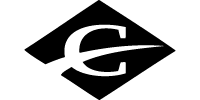 The C3500M side cameras is our light to medium duty vehicle, side camera solution. The 120 degree angle, side-mounted cameras offer side-views of the lane next to you, helping to reduce blind spots. Its has a high resolution and infrared CMOS lens, with infrared night vision. Available for both left and right sides of your vehicle(s). Can be activated with turn signals and/or when vehicle is in reverse using our Extreme or Waterproof monitors.
CMOS  Imager technology for excellent picture quality in low light conditions
True 16:9 Aspect Ratio for accurate picture reproduction- eliminates "Fish Eye" distortion
Viewing angles of 90 degrees Horizontal / 71 Degrees Vertical custom tailored for side mount applications
Waterproof housing and connector
Distinct left (D) & right (P) side models
Connection: Positive Lock/RCA/4PIN DIN
 IR LEDs: 9
 Waterproof Rating: IP67
 AGC: Auto
 Gamma Consumption: 0.45
 Video Output: 1.0vp‐p, 750hm
 Microphone/Audible Capable: NO
 Minimum Illumination: 0.4 Lux/WHITE IR ON
 Power Supply: DC 12V
 Vertical Sync Frequency: 50Hz/60Hz
 Horizontal Sync Frequency: 15.625KHz/15.734KHz
 S/N Ratio: Better than 48dB
 White Balance: Auto
 Lens: f=1.7mm(P)/1.7mm (N) F=2.5
 Storage Temperature: ‐40°C to +85°C RH95% Max
 Operating Temperature: ‐20°C to +70°C RH95% Max
 Lens View Angle: D: 120° H: 105° V: 90°
 Shock Rating: 10G
Weight: 4 oz.
Dimensions: 3.5in. × 1.75in. × 2in
PREMIUM BRANDS. PREMIUM SERVICE.
Technology that ignites the senses. Designed to inspire emotion.
Engineered to redefine what is possible.