PIONEER MVH290BT
Product #MVH290BT
Add Product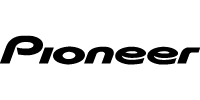 Digital Media Receiver with Built-in Bluetooth® and Front USB and AUX Input.
Single Din Digital Media Receiver
Built-in Bluetooth®
Front USB
Front AUX Input
Android® Compatible (Android 4.1 and newer)
MP3, WMA, WAV via USB
Built in Bluetooth
Simple Secure Pairing
RDS
Meida Playback: MP3, WAV Audio, WMA audio, FLAC audio
RCA Preouts: 1 (2V)
Built In Amplifier: MOSFET 50W x 4
USB: Single Front
Aux Input: Front
Dimensions: 7 x 2 x 3.725
Weight: 1.1 lbs
121045000007       Screw
121090000687      Key
121270001313000   Panel
123630000026   MIC
845CRB1299WAKB000.   Detachable Assy
CDP1480   Power Cord Assy
PREMIUM BRANDS. PREMIUM SERVICE.
Technology that ignites the senses. Designed to inspire emotion.
Engineered to redefine what is possible.