PIONEER NDBC20PA
Product #NDBC20PA
Add Product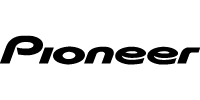 Parking Assistance with Style and Ease
Parking Assistance
Adjustable (Normal/High) viewing angle for easy assessment of parking space width and depth.
Lens correction for undistorted rear view image.
Camera position compensation rotates the image for optional rear view without changing camera position, even if the camera is not installed in the middle of the rear and aimed horizontally.
Wide viewing angle: 135 degrees (horizontal) x 100 degrees (vertical)
1/4″ color CCD sensor with 270,000 pixel resolution.
1.5 ~ 10,000 lux automatic luminance control that includes automatic low-light lux mode for higher detail and contrast in low-light conditions.
Compact camera unit: 1″ (W) x 1″ (H) x 1″ (D)
Composite video output.
PREMIUM BRANDS. PREMIUM SERVICE.
Technology that ignites the senses. Designed to inspire emotion.
Engineered to redefine what is possible.