SiriusXM SXV300B
Product #SXV300B
Add Product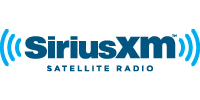 Connect, control and enjoy SiriusXM radio through the vehicle's in-dash audio system; no special translators or cable adapters are needed
Replaces SXV100B & SXV200B
Modules are forward/backward compatible
SXV300B adds extra channels, more memory, advanced 2.0 features
Connect, control and enjoy SiriusXM though the vehicle's in-dash audio system; no special translators or cable adapters are needed
Compact size hides discreetly behind the dash for a fully integrated look
Single interface cable connection to SiriusXM-Ready car stereo simplifies installation
Pause, Rewind and Replay upto 30 minutes of live Satellite Radio*
Get every SiriusXM Satellite Radio Channel including SiriusXM Latino
Discover new music and tag for purchase with iTunes radio tagging*
Compatible with all SiriusXM-Ready car stereo receivers from leading manufacturers. Look for the SiriusXM-Ready logo
Tune Start™, Tune Scan™, Show Finder, Featured Favorites
Works on the SiriusXM Network
Antenna available separately: R16-9029 – Antenna, SXV Tuner
* Access to Xtra channels depends on subscription package. Subscription sold separately.
** Consult car stereo receiver manufacturer for detailed description of features and operations and capabilities.
Dimensions:
3.42 in (width) x 2 in (height) x 0.7 in (depth)
87 mm (width) x 51.8 mm (height) x 17.9 mm (depth)
Weight:
3 oz (85 g)
Cable Connector Type:
Male (SiriusXM-Connect)
Cable Length:
25.6 in (650 mm)
Antenna Connector:
SMB Male
Power Requirements:
12V DC, 0.3A (Max) supplied by SiriusXM-Ready car stereo receiver
Operating Temperature:
-4°F to +140°F (-20°C to +60°C)
Type:
SiriusXM Magnetic Mount
Connector:
SMB female, right angle
Cable Length:
23 ft (7 m)
PREMIUM BRANDS. PREMIUM SERVICE.
Technology that ignites the senses. Designed to inspire emotion.
Engineered to redefine what is possible.