PIONEER NDBC8
Product #NDBC8
Add Product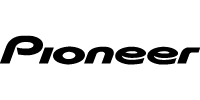 Universal Rear-View Camera
Universal Back Up Camera
New CMOS Sensor
Improved Resolution
Extremely Compact Design Suitable for Hidden Mounting
1/4-inch color CMOS Sensor with approximately 310,000 pixel resolution
Wide Angle Lens
Horizontal View in Degrees: 129
Vertical View in Degrees: 105
Illumination Range: Approximately .9 lux to 100,000 lux
Dimensions (W x H x D) 7/8 in. x 7/8 in. x 1 in.
PREMIUM BRANDS. PREMIUM SERVICE.
Technology that ignites the senses. Designed to inspire emotion.
Engineered to redefine what is possible.