General Product & Xite Support
RiverPark is home to a dedicated, knowledgeable technical support staff that exists to help you with everything from troubleshooting an issue to simply answering a question you may have.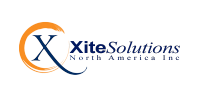 Have a question about an XiteSolutions product? Find quick reference guides and product manuals using the search bar above, or contact us directly by filling out a request form or calling (800) 442-7717.
U.S.
(800) 442-7717
International
(574) 522-7781
Our technical support team is available Monday – Friday, 8 am to 5 pm EST
ARCHIVE SEARCH
Search product manuals, quick-start guides and how-to videos.