SiriusXM SRA25B
Product #SRA25B
Add Product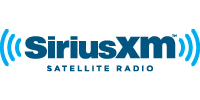 When installed only 3/4in H x 2 3/8in W x 2in L
No separate power cable required
Single-cable design for newer receivers
Style SRS-1 Adapter available for older, dual-input SiriusXM receivers
Optional cable kits available for longer cable runs up to 90 feet
Includes SM-32 Surface Mounting Kit
(Receiver and service subscription required, available separately.
PREMIUM BRANDS. PREMIUM SERVICE.
Technology that ignites the senses. Designed to inspire emotion.
Engineered to redefine what is possible.