KVH RV1
Product #RV1
Add Product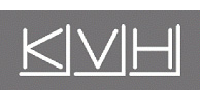 Enjoy Satellite TV on the Road, Everywhere You Travel
With TracVision RV1, you can enjoy satellite TV programming in your RV, just like you enjoy it at home. The reliable ultra-compact (32 cm, 12.5 inch) and lightweight RV1 features advanced technology that provides superior in-motion performance.
32 cm (12.5-inch) diameter antenna features proprietary RingFire™ technology for stronger signals, wider geographic coverage, and better reception
Supports DIRECTV, DISH Network, Bell TV, and select linear Ku-band regional services in Europe
Sleek IP-enabled TracVision TV-Hub delivers easy setup and operation, and easy user interface for system information from any smartphone, tablet, smart TV, or computer
HDTV compatible (Ku-band services only)
Integrated Single Wire Multiswitch (SWM-8) built into TV-Hub supports up to 8 DIRECTV receivers
Single coaxial cable for power, data, and video enables easy installations and retrofits
DVB-S2 compatible
Advanced inertial-based stabilized search for fast satellite acquisition
High performance tracking with advanced algorithms for crystal-clear television picture in all conditions
Built-in worldwide satellite library
IP AutoSwitch option for multiple receiver installations – for simple auto-switching with the master receiver's remote control, when used in North America with a DiSEqC-compatible satellite receiver (DISH Network and Bell TV)
World-class warranty coverage and support
In-motion, HDTV-compatible satellite TV antenna system

Satellite Coverage Regions

North America & Europe

Compatible Satellite TV Services

DIRECTV , DISH Network, Bell TV in North America
Linear Ku-band regional services in Europe

Antenna Unit Diameter x Height/Weight

34.3 cm x 33.7 cm (13.5″ x 13.3″)/
3.6 kg (8 lbs)

HDTV Compatible
(requires a compatible HD receiver, HD-ready television, and subscription)

Yes

LNB Types Available (polarization/output)

Linear Universal Single
Circular

User Interface

TV-Hub web interface

Satellite Acquistion: DVB-S2

Supports Multiple Receivers (dual-output LNB)

Yes (Circular LNB)

Receiver Included: No

Available Dome Colors: White

Automatic Satellite Switching: Yes

High Signal Strength Acquisition (50-51 dBW) :Yes

Elevation/Azimuth Range

+20° to +70°/Continuous

System Power

10-30 VDC
42 watts nominal

Single Cable

Yes

North American System Configuration KVH Part Number

Circular 01-0367-07

EMEA System Configuration KVH Part Number

Linear Single 01-0367-02 8
PREMIUM BRANDS. PREMIUM SERVICE.
Technology that ignites the senses. Designed to inspire emotion.
Engineered to redefine what is possible.